Daimler began testing semi-autonomous trucks on the Nevada and Oregon highways to determine the safety of the autonomous control system when driving in the "caravan" mode.
Using the technology of autonomous driving allows trucks to move at a much shorter interval than when drivers are driving. According to the company, this allows a 10% reduction in fuel consumption, by reducing the resistance to air flow generated by the truck ahead, and therefore, to reduce CO2 emissions. In addition, such a dense "caravan" of vehicles will reduce the number of accidents and traffic jams.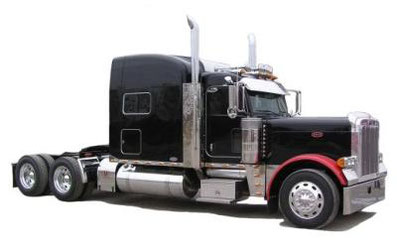 The technology can not completely replace the drivers, but will allow them to rest, without getting off the track. Each of the participating trucks is equipped with a Wi-Fi-based communication system that works together with adaptive cruise control, an emergency braking system that recognizes moving and stationary objects, and a lane control system. Controlling other participants of the caravan, the system can automatically react to changes in the road, making it approximately 0.2 - 0.3 seconds faster than a person.
The first stage of testing was testing the technology at the training ground in Madras, Oregon. The State Department of Transportation then allowed Daimler to withdraw its semi-autonomous trucks to public roads.
The German automaker announced its readiness to introduce the new technology into batch production after the corresponding legislative basis has been created for this.