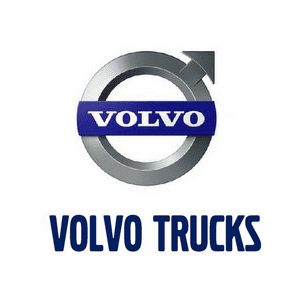 See also VOLVO Truck Fault Codes DTC
C100001 Electronic parking brake, load valve, electromagnet General electrical failure
C100101 Airflow control solenoid valve General electrical failure
C100201 Airflow control system, regulator, solenoid valve General electrical malfunction
C100294 Air flow control system, regulator, solenoid valve Unexpected operation
C100301 Electronic parking brake, exhaust valve, electromagnet General electrical failure
C100401 Electronic parking brake, chassis status control valve, electromagnet General electrical failure
C100601 Power circuit 1, air pressure sensor General electrical failure
C100701 Power circuit 2, air pressure sensor General electrical failure
C100801 Parking brake control pressure sensor General electrical failure
C100864 Parking brake control pressure sensor
C100A7A Control valve pressure Fluid leak or seal failure
C100C64 Air pressure system Signal error
C100C7A Air pressure system Fluid leak or seal failure
C100C7B Air pressure system Low fluid level
C100D7B Air supply pressure, front brake circuit Low fluid level
C100E7B Air Pressure, rear brake circuit Low fluid level
C100F62 Front and rear brake circuit Signal comparison error
C101024 Humidity control system Continuously high signal
C101068 Air Humidity Monitoring System Event Information
C101164 Air pump Signal error
C101268 Air Dryer Event Information
C101512 Control Valve / Regeneration, High Side, Electromagnet Short circuit to battery voltage
C101513 Control valve / regeneration, high side, electromagnet Open circuit
C101612 Load valve / exhaust valve / status control, high side, electromagnet Short circuit to battery voltage
C101613 Pressure valve / exhaust valve / status control, high side, electromagnet Open circuit
C101862 Trailer control circuit Signal comparison error
C101D62 Parking brake circuit Signal comparison error
C101D7A Parking brake circuit Fluid leak or seal failure
C101D7B Parking brake circuit Low fluid level
C101F11 Manual control unit Short circuit to ground
C101F12 Manual control unit Short circuit to battery voltage
C101F1C Manual control unit Out of voltage range in the circuit
C101F28 Manual control unit Offset signal level out of range / Zero adjustment error
C101F45 Manual control unit Program memory failure
C101F49 Manual control unit Internal electronics failure
C101F54 Manual control unit. No calibration.
C101F64 Manual control unit Signal error
C101F86 Manual control unit Invalid signal
C101F87 Manual control unit Missing message
C102172 Pressure limiter actuator stuck open
C102316 Manual control unit, supply voltage circuit voltage in the circuit below the threshold
C102317 Manual control unit, supply voltage circuit voltage in the circuit above a threshold
C102472 Pressure control valve actuator stuck open
C102473 Pressure control valve actuator stuck in closed position
C102474 Pressure control valve actuator slippage
C102503 ADR input signal circuit Fail FM (frequency modulation) / PWM (pulse width modulation)
C102511 ADR input circuit Short circuit to ground
C102512 ADR input circuit Short circuit to battery voltage
C102527 ADR input signal circuit exceeding threshold signal rate of change
C102668 Vehicle air pressure system Event Information
C10267A Vehicle air pressure system Fluid leak or seal failure
C102768 Appointment of the parking brake Event Details
C102A01 Parking brake pressure sensor General electrical fault
C102A64 Parking brake pressure sensor Signal error
C102B01 Thermistor General electrical fault
C102B55 Thermistor Not configured
U002849 CAN communication network chassis Internal electronics failure
U002886 CAN communication network chassis Invalid signal
U002887 CAN communication network chassis Missing message
U002888 CAN communication network chassis Bus disabled
U114708 Manual control unit, backlight data transmission circuit Signal / message disturbances on the bus
U114808 Manual control unit, signal / signal disturbance indicator circuit
U114913 Redundant power supply Open circuit
U114A47 Auxiliary control unit Failure microcontroller monitoring / security system
U114A68 Auxiliary Control Event Information
U114A94 Auxiliary control unit Unexpected operation
U114B01 LIN12 Communication network General electrical failure
U114B49 LIN12 Communication Network Internal Electronics Failure
U114C68 DTC Notification Upper Limit Event Information
U300041 Electronic Control Module Total Checksum Error
U300044 Electronic Control Module Data Memory Failure
U300045 Electronic control module Program memory failure
U300046 Electronic Control Module Calibration / Parameter Memory Failure
U300049 Electronic Control Module Internal Electronics Failure
U30004A Electronic control module Incorrect component installed.
U30004B Electronic Overheat Control Module
U300054 Electronic control module. No calibration.
U300055 Electronic control module Not configured
U300094 Electronic control module Unexpected operation
U300313 Battery power Open circuit
U300316 Battery Power Circuit Voltage Below Threshold
U300317 Battery Power Circuit Voltage Above Threshold