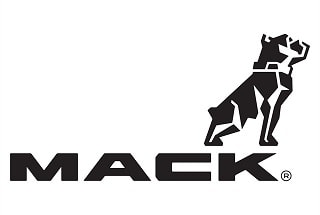 In honor of Mack Anthem's debut of the new generation, a press conference was held at which John Walsh, vice president of global marketing John Walsh, said that "Mack is the only US truck manufacturer that can declare that all trucks sold in the United States are produced here , in USA"
The designers of the company tried in a novelty to embody the image of the "true American tractor" while preserving the Mack branded features so that it could be recognized at a glance.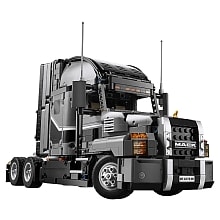 The head of Volvo Group, which includes Mack, Martin Lundstedt commented on the new Anthem, saying that over time it will become a classic.
The manufacturer said that after changing the generation, Anthem became more economical by 1.5-3.0% and more comfortable. The most spacious version of the cabin got 35% more space due to the new layout, as well as a long 178 cm sleeping bag, more racks, cabinets and work surfaces. In the cockpit are also installed new seats and a large number of outlets, and the inscriptions and icons on the buttons are made with a laser, so that will not be erased now.
The composition of the power range of the new Anthem includes the MP series engines. For example, at the head of the line is a 13-liter Mack MP8, the output of which is 505 hp. and 2,521 Nm of torque. Behind it goes the 11-liter MP7, developing 425 hp. and 2 115 Nm. All engines are standardly combined with a 12-speed mDRIVE AMT transmission, but optional 13- and 14-speed options are offered.