Scania S & R Series 2016. Gross weight: over 16 tons. Sales start: Fall 2016.
Let's start with the fact that before Scania had a new generation of trucks, it was almost 21 years. For some it will seem like a very long period, but for trucks, the generation change takes place on average once every 20 years. Too much investment in development, time to prepare for production and debugging machines
The development of the new truck took 10 years and investments in the amount of $ 2.35 billion. Prototypes passed more than 10 million km on the roads of different continents and natural and climatic zones.
Now, Scania's main task is to organize a test drive for new cars for at least 40,000 existing and potential customers of the company. This will enable them to become more familiar with the entire range of Scania products - from opportunities for improving environmental safety to financing, insurance and maintenance options. And most Scania - to find out the feedback to your product.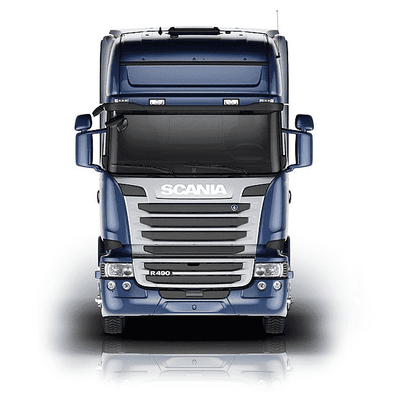 The new generation of cabins was developed taking into account four priority directions: driver's working conditions, economical driving, optimal use of the interior space, maximum safety and reliability.
Within the framework of Scania's modular system, it is possible to talk about at least 24 types of cabins. This will allow Scania to produce different cabins depending on the needs of the client.
The frame for the cabs was developed by Scania employees in close contact with Porsche Engineering. On assembly, the new cabins differ in all respects from the existing Scania lines, but their positive characteristics are preserved and multiplied.
High strength steels are used as materials. Elements of the frame are made using both traditional and innovative technologies. They are connected to each other with the use of welding, including laser welding. Thus, a high-strength load-bearing structure is created.
In the external design, emphasis is placed on aerodynamics and, accordingly, fuel consumption. All front, side and even bottom surfaces are optimized for minimal air resistance. This was guided even by the development of janitors, rear-view mirrors and optics. As an example, a non-standard sun visor is used. Both air deflectors and lateral fairings are not knocked out from the general view, and their design is thought out as carefully as the rest of the parts. As a result, the total fuel economy from all innovations is achieved at the level of 5%.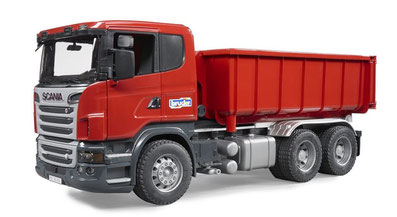 In the new line of trucks Scania all engines - the standard Euro-6. They are equipped with new control systems, and the power plants themselves are completely modernized. The complex of works carried out made it possible to provide an opportunity for further fuel savings, on average, by 3%. With the introduction of a new truck to the market, Scania presents a new version of its 13-liter inline engine with a capacity of 500 liters. from. In addition, a new gearshift function is being introduced, which allows Scania Opticruise to switch gears faster and provides almost constant power flow.
From now on, all four 13-liter Scania engines (370, 410, 450 and 500 hp), led by a new modification with a capacity of 500 liters. from. Equipped with only SCR system for cleaning exhaust gases. The turbine with variable geometry disappeared. Among other changes, it should be noted modernized combustion chambers and new injectors, which provide fuel savings of up to 0.2-0.5%.
Introduction of the oil cooler thermostat allows you to monitor and optimize the temperature of the engine oil, not allowing it to overheat. When the oil cooler thermostat is closed, the oil flows directly into the lubrication system. When open, the oil enters the oil cooler. This innovation helps to save up to 1% of fuel, as it helps maintain the optimum oil temperature even at partial load and at low ambient temperatures.
V-shaped "eight" also underwent a number of improvements. In three variants of power - 520, 580 and 730 liters. from. - they retain the exhaust gas cleaning with the EGR system in addition to the SCR.
The system of adaptive cruise control Scania has been modernized: now it can work at any speeds up to a stop. Of course, this is a significant help for drivers in a traffic jam.