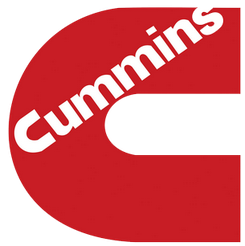 American company Cummins, engaged in the development of engines for trucks, showed a prototype of an electric tractor called AEOS.
The truck from Cummins drives electric motors powered by a 140 kWh battery pack that took the place of a 12-liter engine. On the weight of the tractor this did not affect, as the battery pack weighs as much as the remote engine, transmission and fuel tank combined. The power reserve of the model is 160 km, but by using additional batteries this figure can be increased. The energy for the accumulators accumulate solar panels installed on the roof of the truck. There is a prototype and a system of regeneration of the energy of inhibition.
To reduce the coefficient of aerodynamic resistance, instead of traditional side-view mirrors for the prototype AEOS installed rear-view cameras.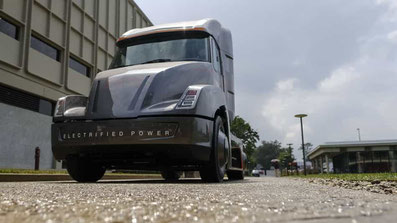 The production of battery packs of the prototype Cummins plans to begin in 2019. They will be used in small urban trucks. About when AEOS becomes serial, the company does not report.
Now it takes about an hour to recharge the prototype battery. According to the information 2020 Cummins plans to reduce the time spent on recharging to 20 minutes.
Similar environmentally friendly projects exist in other companies. In particular, an electric truck is being developed by Tesla.