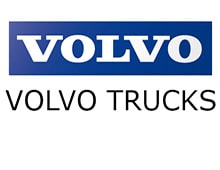 Volvo Trucks has introduced the autonomous electric truck of the future Vera, which is characterized by the complete absence of the driver's cab. The solution is designed for regular and repeated trips, which are characterized by relatively short distances, large volumes of goods and high accuracy of delivery. A typical example of such transport problems are, for example, flights between logistics points, but possible and other options.
The transport solution includes autonomous, connected Volvo Vera electric vehicles and a traffic management center. The electric truck is equipped with a transmission and a battery pack of the same type as used in commercial electric Volvo Trucks. According to its format, the novelty is fully compatible with existing trucks and trailers.
Autonomous electric trucks are equipped with autonomous driving systems and are connected to the cloud service and transport control center. The Volvo Vera truck determines its current position with an accuracy of centimeters, tracks and analyzes the environment in detail, which allows you to understand exactly what is happening with other road users and respond to their actions.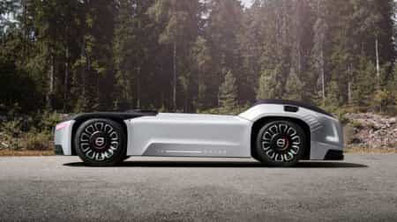 In turn, the transport control center controls the flight and determines the position of each vehicle, the charge of the batteries, the contents of the cargo, operational requirements and a number of other parameters. As in the case of industrial production, the speed and progress of work are adjusted to avoid unnecessary waiting and improve the accuracy of delivery.
In this way, it will be possible to minimize costs in the form of buffer stocks and increase availability. Vehicles running on the same route are coordinated in such a way as to create an optimal flow. According to the manufacturer, the Volvo Vera concept will be refined together with selected customers working in priority areas.